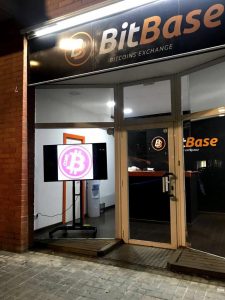 EN: BitBase is an exchange of cryptocurrency located in Spain. In BitBase you can buy / sell your cryptocurrencies physically in their stores or on their website Bitbase.es
BitBase and BITCORE BTX join forces in Spain to make what seems complicated easy, now buying BITCORE is much easier thanks to the union between these two companies.
To buy BITCORE in BitBase you just have to go to any store located in Barcelona, ​​Ibiza and Andorra (BitBase ATM page) and make your purchase quickly and easily. You can buy/sell BITCORE in cash, card or bank transfer.
ES: BitBase es un cambio de criptomonedas ubicado en España. En BitBase puede comprar/vender sus criptomonedas físicamente en sus tiendas o en su sitio web Bitbase.es
BitBase y BITCORE BTX unen fuerzas en España para hacer más fácil lo que parece complicado, ahora comprar BITCORE es mucho más fácil gracias a la unión entre estas dos empresas.
Para comprar BITCORE en BitBase sólo tienes que ir a cualquier tienda de Barcelona, Ibiza y Andorra (Página de Cajeros de BitBase) y realizar tu compra de forma rápida y sencilla. Puede comprar/vender BITCORE en efectivo, tarjeta o transferencia bancaria.
Author: LIMXTEC Team
Email: [email protected]

---