FAQ
Here you can find answers to the most frequently asked questions
BitCore claiming from snapshot – 3 questions
What is the difference between claiming and airdrop?
Airdrops were available for everyone that had at least 1.0 BTX in a registered BitCore address. The airdrops happened every Monday until April 30th, which was the last one. The snapshot was taken between 0:00 am and 24:00 Berlin time. You had to be sure that your funds were in your registered address during that time frame.
An announcement was made in the Bitcointalk forum as well as on Twitter each Monday when the airdrops had been sent out.
Claiming refers to our hybrid fork, that allows everyone that held at least 0.01 Bitcoin at the time of the snapshot (BTC block #492820) to claim his BTX. This is still open for anyone.
What does claiming mean?
In order to allow a widespread adoption of BitCore, we opted for the hybrid-fork model, allowing all BTC holders at the time of the snapshot at the 2nd of November 2017 to receive BTX proportional to their BTC holdings at that time.
If you held BTC at block #492820 of the Bitcoin blockchain and can access your private keys, you automatically received 0.5 BTX per 1.0 BTC in the same address on the Bitcore blockchain.
For more information please read this article, explaining how to safely access your Bitcore funds. BitcCore claiming for Bitcoin holders
Can I get FREE Bitcore?
Chances are that you already own BitCore without even knowing it.
If you had Bitcoin on the 2nd of November 2017 AND owned the private keys, you already have FREE BitCore. You can just claim them. There is no time limit on the claiming period; This lasts forever!
During the Airdrop phase, if you already bought or claimed your Bitcore and you owned a minimum of 1 BTX, you could register for the Airdrop to get FREE BitCore.
There are also some faucets out there but they are not run by the BitCore Team.

How do I safely backup my wallet and my private keys?
Was there a first claiming phase before 2nd of November 2017?
Yes, BitCore started in April 2017 with an empty chain and a snapshot of the Bitcoin blockchain @ block 463619. Claiming your BTX 1:1 BTC was possible via a signed message service on the website bitcore.cc until 1st of November 2017. After that, the remaining unclaimed balances were redistributed: 50% are available via the new snapshot from 2nd of November 2017 thanks to our hybrid fork. BTC holders that had at least 0.01 BTC at the moment of the snapshot (Bitcoin block 492820) can claim 0.5 BTX : 1.0 BTC via a private key sweep in the Bitcore core (bitcore-qt) wallet.
The remaining 50% were used for the Monday airdrops which ended on April 30th 2018.
Private: What is BitCore?
BitCore (BTX) is a cryptocurrency that is geared towards being the #1 payment coin. It solves a lot of the issues that other coins like for example Bitcoin have. Most importantly BitCore is miles ahead in regards of scaling.
BitCore was created in April 2017 by the talented developers of BitSend (BSD).
With BitCore we created a new blockchain, this means that our blockchain is tiny with currently less than 1 GB in size unlike the blockchains of Bitcoin, Bitcoin Cash, Bitcoin Gold, Bitcoin Diamond and Super Bitcoin which all are 135 GB+ at the moment.
We created a snapshot of the Bitcoin blockchain and copied over 5 million addresses from the Bitcoin chain to the BitCore chain, giving each user that had 0.01 BTC on the snapshot date (2nd of November 2017) FREE BitCore in the ratio of 1 BTC to 0.5 BTX.
It combines the latest Bitcoin crypto technology, including SegWit, Core 0.15 and Bloom, together with a 10 MB block size, fast 2.5 minutes block times, a new low sized blockchain (~1 GB) and completely new tech like the smooth Diff64_15 difficulty algorithm and the GPU-mining algorithm Timetravel10. Total coin supply, the halving schedule and the actual block reward are similar to Bitcoin.
The low blockchain size is a result of BitCore NOT being a fork of Bitcoin like Bitcoin Cash, Bitcoin Gold or Bitcoin Diamond. Instead it uses a new blockchain which makes use of the genuine hybrid fork method.
How is your involvement with B3 coin, BitSend and BitCloud?
Some of the basic source code for B3 was written by our developer Christian. However this was a side-job as an external programmer, there has never been an affiliation by the BitCore Team or by Chris with B3. Everything regarding B3 is now the full responsibility of the B3 team.
BitCloud is a masternode coin, which is continuing to receive constant updates from Christian. However most members of BitCore are not involved in BTDX.
BitSend is a cryptocurrency with a network being sustained by both miners and masternodes. To allow reaching their full potential in the future, BitSend BSD, together with BitCore BTX are receiving the main attention from developers and the support team.
This is a direct result of the positive responses both projects continue to receive from the community.
Where can I learn more about BitCore?
Is BitCore a Bitcoin fork?
No, BitCore is not a fork in the conventional way like Bitcoin Cash, Bitcoin Gold or Bitcoin Diamond. BitCore is a hybrid fork with a completely new blockchain.
What is a hybrid fork?
BitCore is one of the first known cryptocurrencies to use the hybrid fork method to distribute BTX to Bitcoin holders.
Instead of forking Bitcoin at a specific block and copying the blockchain, BitCore created a new coin with an empty blockchain. On the 2nd of November 2017 a snapshot of the Bitcoin blockchain was created and in the following days approximately ~ 5 000 000 transactions were created to fill all addresses (public keys) on the BitCore blockchain, that had funds of 0.01 BTC or more on the Bitcoin chain. The funding ratio is 0.5 BTX : 1.0 BTC.
You can read more about this world record in transactions here: Making Blockchain History
Is there a lite wallet so I don't have to download 135 GB+?
There is no need for a lite wallet at the moment.
You don't have to download 135 GB+ because the entire blockchain is around ~ 1 GB at the moment so syncing a full wallet is quite fast. This is one of the benefits of not being a conventional Bitcoin fork. See hybrid fork for more information.
What wallet options are there?
Where can I buy BitCore BTX?
You can buy BitCore BTX on any of the exchanges we are currently listed on. Please go to the Eco System page and scroll down to the "Exchanges" part.
Miscellaneous – 1 questions
There is a Telegram bot - How do I use it?
Yes, we do have a telegram tipping bot. It is active on most of our telegram channels:
Telegram Official | Deutsch | Español | Africa NEW | Türkçe | Français | Venezuela | Argentina | Italiano | русский | 电报中文社群 NEW | Slovak/Czech NEW | Philippine  | Bahasa | România
These are the commands you can use to tip other people in the chat or deposit, withdraw and view your own balance:
Parameters:
<user> = target user to tip
<amount> = amount of Bitcore BTX to utilise
<address> = BitCore BTX address to withdraw to
Tipping format:
/tip <user> <amount>
Withdrawing format:
/withdraw <address> <amount>
To get your Deposit Wallet:
/deposit
Check your Balance with:
/balance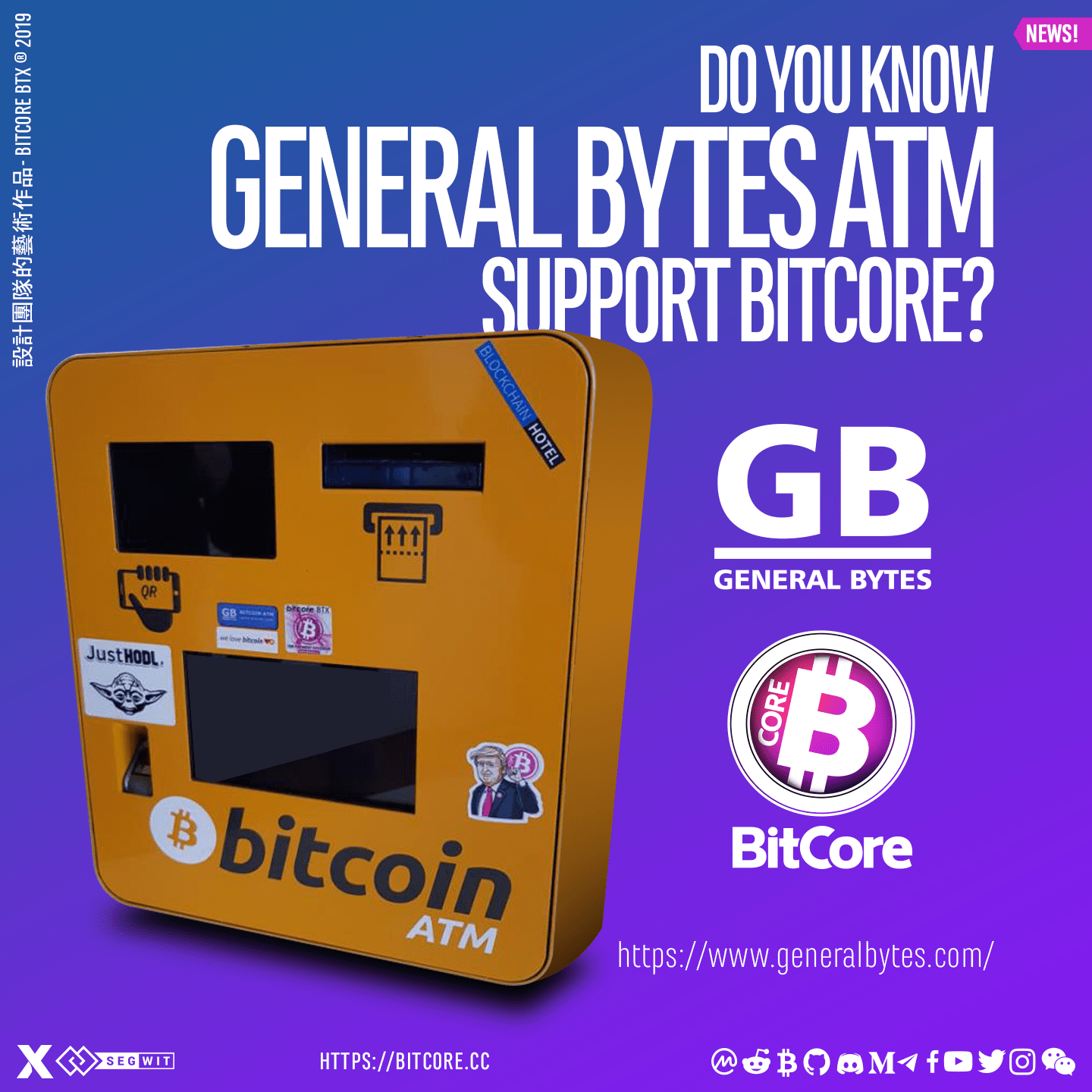 Public Key Change – 2 questions
What do I have to do?
Please backup your wallet.dat file and update to the latest BitCore-core version: https://github.com/LIMXTEC/BitCore/releases and install.
Now copy your wallet.dat to your new BitCore folder. The software automatically updates all your addresses to new public keys starting with "2" instead of a "1".
You can now interact with all new addresses, however not with the old format. To do so, you need the old version of BitCore Core (0.15.0.3 or lower).
This is only relevant within the 3 months transition phase. After that period all services and users should be using the new software versions.
What does the public key change mean?
Due to potential roadblocks with many hardware and service providers, we have come to the conclusion that it is necessary for us to change the public key prefix. Since we use the same prefix as bitcoin ("1", "3" and "bc1"), we decided that BitCore BTX should use the following new prefixes:
Wallets 1xxx -> 2xxx
Wallets 3xxx -> sxxx
Wallets bc1 -> btx
We would like to ask all BitCore users to slowly but surely upgrade to the new system.
To do so, please follow these steps:
1. Open your BitCore core / BitCore-QT wallet.
2. Create a backup of your wallet.dat and store it in a safe place. For example a USB-Stick that you later put in a safe-deposit box.
3. Download the latest wallet and replace the wallet.dat that will be created on startup with your old wallet.dat
4. BitCore-QT will automatically create new public keys for your private keys, starting with 2xxx instead of 1xxx.
5. It is important to note, that you can only use your old public keys to send to other old addresses and vis versa – you can send only to the new format from the new format. The address formats are not interchangeable.
Please note that the private keys are in no way affected by this change. Any private key is fully compatible with both the old formatting as well as the new one.
The new wallet, supporting the new format only, is still in beta mode but can be download and tested via the official github: https://github.com/LIMXTEC/BitCore/releases
Note: There will be an official release soon. Meanwhile here is a basic tool, to convert old addresses to the new 2xxx format: https://limxtec.github.io/btx-convert/
We also want to inform you that there's no rush to update, we set a timeframe of 3 months in which we want to complete the transition. After this period bitcore core 0.16 will be released which will only use the new public keys.
If you have any questions feel free to ask here in the forum or on our numerous social media and telegram channels. See https://bitcointalk.org/index.php?topic=1883902.msg40724430#msg40724430 for a full link list.
My wallet doesn't sync, what can I do?
Be patient. If you have a connection to the network, sometimes syncing can take a while, especially if it is your first time running BitCore Core (BitCore-QT).
If you are unable to connect to any node, copy a node list into your bitcore.conf file, located in %appdata%. You can find the full node list here: BitCore Node List If this doesn't work, you can try adding them manually via the console. Use addnode x.y.z add
Alternatively you can download our full installer, including our blockchain and a full node list here:Windows BitCore Installer Core 0.15.2.0
Also, make sure to check the LIMXTEC Github and try the latest version installer for BitCore.
What is special about BitCore compared to all the Bitcoin fork?
Please take a closer look at our comparison chart, you will see Bitcore is ahead in almost all relevant aspects:

BITCOIN

BITCORE

BITCOIN CASH ABC

BITCOIN GOLD

Max. Supply

21,000,000

Max. Supply

21,000,000

Max. Supply

21,000,000

Max. Supply

21,000,000

Mining

SHA256 (ASIC)

Mining

TIMETRAVEL10 (GPU)

Mining

SHA256 (ASIC)

Mining

EQUIHASH (GPU)

Blocktime

10 min

Blocktime

2,5 min

Blocktime

10 min

Blocktime

10 min

Distribution

MINING / BUY

Distribution

BTC claiming MINING / BUY

Distribution

Fork coins via privkey

Distribution

Fork coins via privkey

Blocksize

⁓ 144 + GB

Blocksize

⁓ 950 MB

Blocksize

⁓ 134 + GB

Blocksize

⁓ 145 + GB

Segwit

YES

Segwit

YES

Segwit

NO

Blocksize

1 MB (2-4 MB)

Segwit

YES

Segwit

YES

Segwit

NO

Segwit

YES

Max. Tx/day

⁓ 1,208,000

Max. Tx/day

⁓ 48,000,000

Max. Tx/day

⁓ 4,832,000

Max. Tx/day

⁓ 1,208,000

Difficulty adjustment

Standard BTC: 400%, 2 week

Difficulty adjustment

Smooth Diff64_15: 15%, 3 hours

Difficulty adjustment

Standard BTC: 400%, 2 week

Difficulty adjustment

Unknown: ?% every block

Established

YES, Since 2009

Established

YES, Since April 2017

Established

YES, Since August 2017

Established

YES, Since October 2017

Replay protection

NOT NECESSARY

Replay protection

NOT NECESSARY

Replay protection

NO

Replay protection

YES
I want to mine BTX - How?
What is coin control?
Coin control gives you the option to control from which address your coins are sent from and which change address the remainder of the coins are sent to.
For detailed info please check out pdf guide or watch the German coin control video on our official youtube channel.
There is also a German coin control pdf-guide.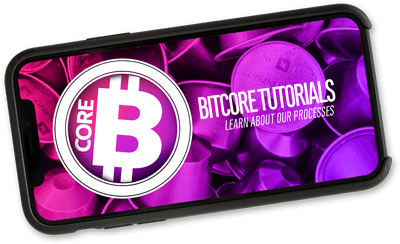 BITCORE BTX

Since 2017 - All Rights Reserved 2020    -    

Contact Us:
[email protected]
Disclaimer: The Bitcore website (bitcore.cc) cannot take responsibility for third party providers, such as the listed exchanges, wallets, sites and pools. All links hosted on our domain are by community members and third parties and by clicking on any of the listed links you are accepting the risks of using the third party domain and taking responsibility for any losses, damage or other issues using said domain. Crypto-currencies are inherently risky and investors and users must remain vigilant.