BitCore is an open-source cryptocurrency. A team has formed around core developer Chris, together they're pursuing their vision of a high-tech, yet low-fee payment coin with a wide spread merchant and online-service acceptance.
Chris
Core Developer and Founder of BitCore BTX
Jon
Evolution Backend Developer, Founder of BitCore BTX
Jon is the API, Electrum and infrastructure developer for BitCore. Bitcointalk | Github
Carlos
[DgCarlosLeon] Graphic Designer, Ambassador & Social Media
Lukas
Backend Organisation
Lukas joined the BitCore team as Backend Organization – Head of Administration. He is working since 2000 as IT-Administrator in Germany. Bitcointalk | GitHub 
| Twitter
David (Dalijolijo)
Python and C++ Programmer QT
David is an experienced programer in the crypto space and supports the BitCore project. Github
Iván León
Support / Speaker - Ambassador Venezuela
Iván is our person in charge of taking BitCore's voice in conferences, seminars and meetings in Venezuela. Twitter | Bitcointalk 
| Telegram
David (Kryptowerk)
Strategy Advisor
David is also working on media publications and supports the core team's workflow. Bitcointalk | Twitter
Klaas
Strategy Advisor
Web Support Manager
Support for telegrams and altcoin forums
Serge
Strategy Advisor
Serge is our person in charge of taking Bitcore's voice in conferences, seminars and meetings in Russia. Telegram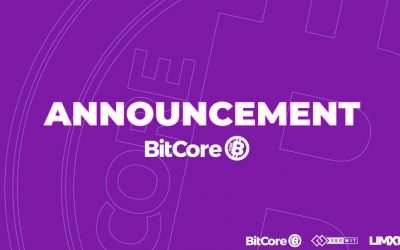 EN ANN: our Magnum wallet friends has some important news for us, this amazing app is going to close and cease operations completely on Nov 30, we invite our BitCore BTX community to move their BTX to other wallets before due date, keep your BTX safe! ES ANUNCIO:...
BitCore BTX

Since 2017 - All Rights Reserved 2021    -    

Contact Us:
[email protected]
Disclaimer: The Bitcore website (bitcore.cc) cannot take responsibility for third party providers, such as the listed exchanges, wallets, sites and pools. All links hosted on our domain are by community members and third parties and by clicking on any of the listed links you are accepting the risks of using the third party domain and taking responsibility for any losses, damage or other issues using said domain. Crypto-currencies are inherently risky and investors and users must remain vigilant.