About Our Team
Bitcore (BTX) is an open-source cryptocurrency. A team has formed around core developer Chris, together they're pursuing their vision of a high-tech, yet low-fee payment coin with a wide spread merchant and online-service acceptance.
David (Dalijolijo)
Python and C++ Programmer
QT David is an experienced programer in the crypto space and supports the Bitcore project.
Github
Ivo
Backend Development BTXM
Partner with the Project BTXM and Telegram Supporter
Iván León
Support / Speaker
Ivan is our person in charge of taking Bitcore's voice in conferences, seminars and meetings in Venezuela.
Twitter

Brad
Supporter
Brad is Bitcore's Facebook manager.
Ibrahim Acir
Developer Team (Turkey)
Hampus
Supporter
Hhampuz is organizing signature campaigns and manages our threads on a lot of altcoin forums.
Klaas
Head of Website Suppor
Telegram and altcoin forum support.
Advisors
Our official list of Bitcore advisors.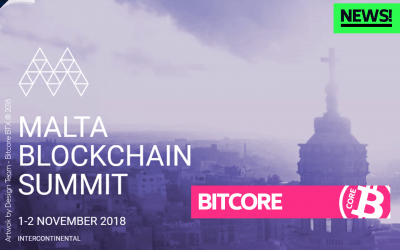 Being the first jurisdiction to clearly delineate blockchain regulations, Malta has earned the title of 'Blockchain Island'. This has culminated in two of the largest crypto exchanges, Binance and OKEx, are both locating to the island. Malta, with its new regulatory...

Bitcore BTX © 2018

-

All rights reserved