BITCORE TEAM
BITCORE is an open-source cryptocurrency. A team has formed around core developer Chris, together they're pursuing their vision of a high-tech, yet low-fee payment coin with a wide spread merchant and online-service acceptance.
Brad
Supporter Brad is Bitcore's Facebook manager.
Hampus
Supporter Hhampuz is organizing signature campaigns and manages our threads on a lot of altcoin forums.
Klaas
Head of Website Suppor Telegram and altcoin forum support.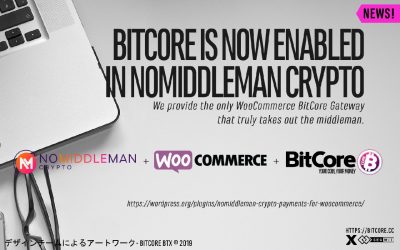 Making BitCore easier to use is an important goal for the BitCore team. The team's latest success is the integration of BTX into the Nomiddleman WooCommerce Cryptocurrency Gateway. The BitCore development team created a pull request in Nomiddleman' Github repository....