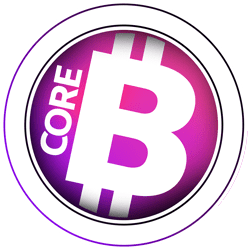 BitCore Block Reward Halving Countdown


Decentralized, fast and with the best options for person-to-person transactions, developed and thought for the community…
Welcome to our website official.
 TAKE TIME TO EDUCATE YOURSELF 
    BITCORE is different from what you know and use every day. Before you start using Bitcore for any serious transaction, be sure to read what you need to know and take appropriate steps to secure your wallet. Always remember that it is your responsibility to choose your wallet carefully and adopt good practices in order to protect your money.
EXCHANGES with integrated BitCore BTX [A-Z]




















Buy here, directly and without kyc your BTX, this is the widget of InstaSwap for our website.
What is Bitcore BTX? What are the features and why should I start using it?
BitCore BTX: Your Coin, Your Money

Established on 24th of April 2017, BitCore from the community for the community. BitCore has one of the lowest transaction fees on the market while possibly providing the best on-chain scaling solution in the  entire crypto-sphere. Take a look at our comparison chart.
Core 0.15.2.0 with own add-ons
BitCore is running on wallet version 0.15.2.0 and to name just two add-ons, we have SegWit and also Bloom activated since we launched the coin. The SegWit blocksize is 20MB while the average blocktime is 2.5 minutes, the max supply and the Proof-of-Work block reward halving time are similar to BTC. This version uses the new address format (public keys starting with a "2").
Claiming for Bitcoin holders
Claiming for the first snapshot (Bitcoin block #463604) ended 30th of October 2017. We made a new snapshot of the Bitcoin network on 2nd of November 2017 (Bitcoin block #492820). These ~5 million addresses are able to claim BitCore BTX for free, right now! Read how to here.
BitCore is currently creating approx. 5'000'000 transactions in only a couple of days to fill all the public keys from the last snapshot with 50% BTX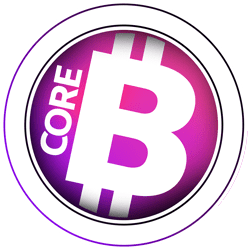 Some technical information about BITCORE (BTX) and its specifications.
Launched 24th of April 2017
Core 0.15.2.2
Max supply of 21 million coins
Blocksize 10MB (20MB SegWit)
2.5 min average blocktime
Current blockchain size approximately 1010 MB
Timetravel10 (GPU) mining algorithm
SegWit and Bloom online
Core Shield 64_15 difficulty
retargeting algorithm
Fair distribution: airdrops (ended) + BTC claiming (ongoing)

BITCORE BTX

Since 2017 - All Rights Reserved 2020    -    

Contact Us:
[email protected]
Disclaimer: The Bitcore website (bitcore.cc) cannot take responsibility for third party providers, such as the listed exchanges, wallets, sites and pools. All links hosted on our domain are by community members and third parties and by clicking on any of the listed links you are accepting the risks of using the third party domain and taking responsibility for any losses, damage or other issues using said domain. Crypto-currencies are inherently risky and investors and users must remain vigilant.