The decentralized cryptocurrency payment processor AtomicPay, which functions on the WooCommerce, OpenCart and PrestaShop modules/plugins, now supports Bitcore to expedite real life adoption of BTX globally. AtomicPay's integration into these plugins (other stores are coming) enables merchants to easily and securely accept Bitcore payments through their website! Thus, over 300,000 merchants can accept Bitcore on their stores with one-click easy installation. Even over 2500 merchants already signed up to AtomicPay. We continue to expand the BTX ecosystem. AtomicPay, BTCPay and Paytomat each offer an easier way for merchants to accept Bitcore and accelerate BTX adoption in real life.
AtomicPay allows merchants to accept payments in cryptocurrency without requiring private keys (non-custodial). Therefore it doesn't store client funds. This feature is one of the competitive advantages of it. This also eliminates the involvement of a third-party payment gateway, and allows it to have censorship-resistance. On the other hand, money goes direct to merchant's wallet. They have immediate ownership and full control of their money. Moreover, AtomicPay is developing its Point-of-Sale system that promises to greatly improve the relationship between real shops and cryptocurrencies. They make things simpler for merchants at http://atomicpay.io.
How to pay using AtomicPay?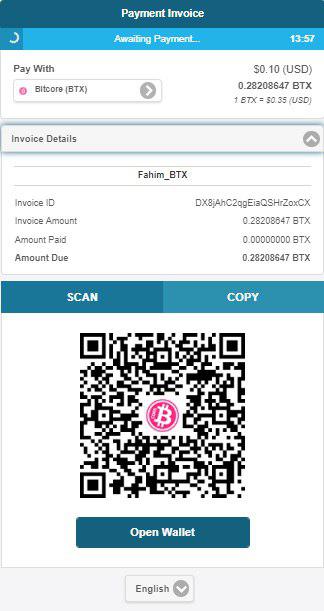 Making a blockchain payment is fast, convenient, and extremely secure. To make a payment, you won't need to enter any sensitive card information. Instead, you'll simply send the payment from your wallet app. Remember to send your payment during the 15-minute payment window.
Scan the QR Code
If your wallet is on a different mobile device, you can scan this code to open the payment in your wallet. Your wallet will lock in with the correct receiving Bitcore address and sending amount. Then make the payment.
Send the Payment Manually
Copy the payment address from the invoice and paste it in your wallet's "Send" screen, check your payment details, and send the payment.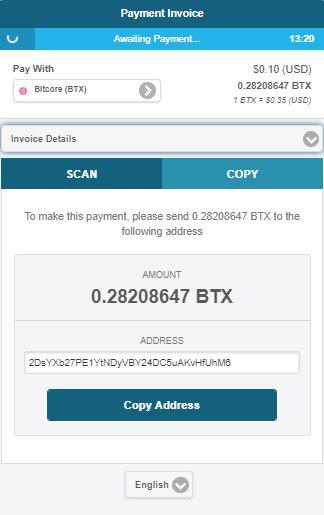 Open in Wallet
If your wallet is on the device you're using to view the invoice, you can open the payment in your wallet by tapping here. Confirm everything is correct, and your wallet will make the payment.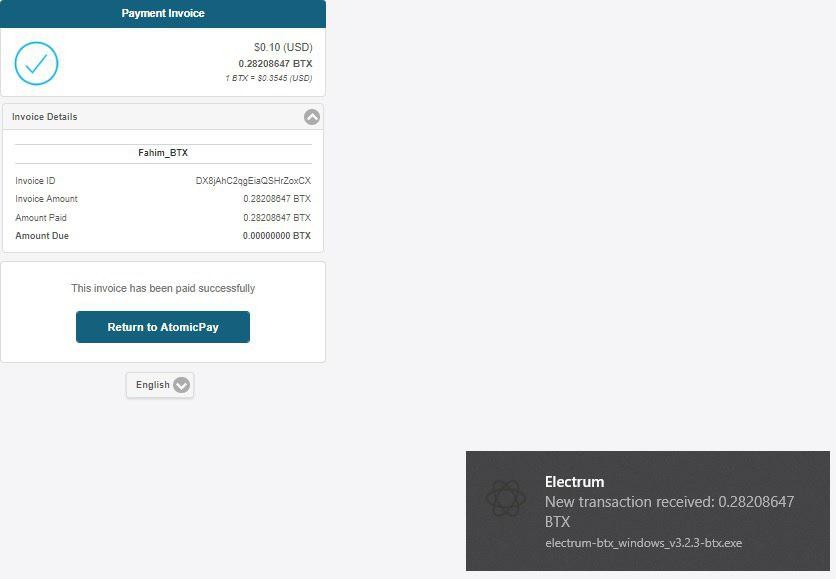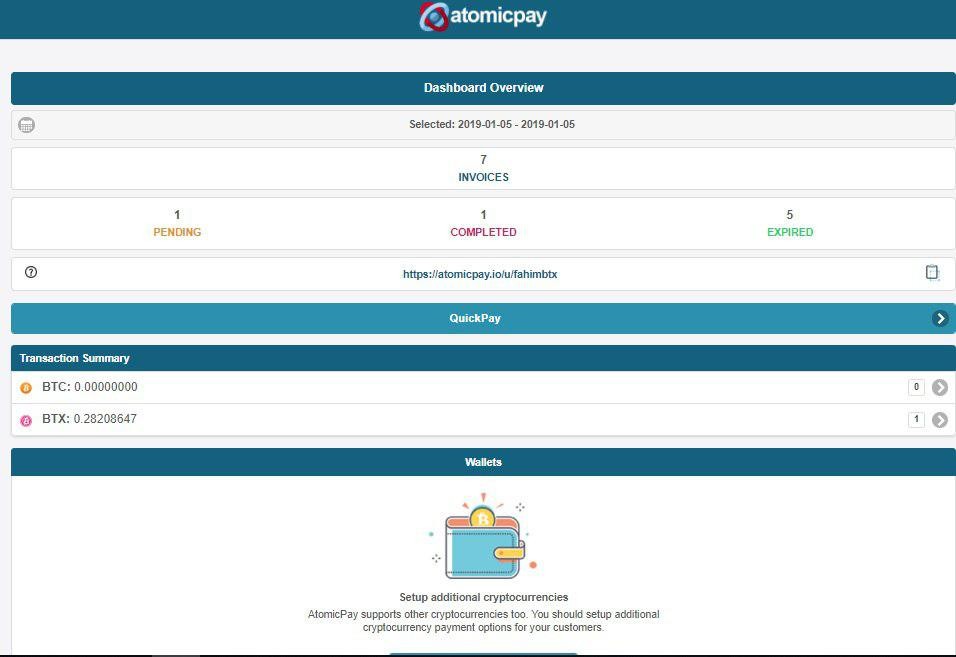 What is AtomicPay?
AtomicPay is a decentralized cryptocurrency payment processor that eliminates the involvement of a third-party gateway, allowing merchants to receive funds directly from their customers, in a secured and trustless environment.
• Decentralized & Non-Custodial
• No Private Keys Required
• Direct P2P Transfer
• Receive Payments in Seconds
• Trustless Validation
• Full Support For SegWit
• No Address Reuse
• Support 156 Fiat Currencies
• Customer Data Privacy
• No Chargebacks & Frauds
Merchants who are interested in using the plugin can check the AtomicPay GitHub repository for instructional material on how to install and configure the plugin to ensure seamless merchant adoption.
What do you think about the AtomicPay cryptocurrency payment gateway platform? Let us know in the comments section below.
Author: LIMXTEC Team
Email: [email protected]

---