The Hacker's Congress presented by Institute of Cryptoanarchy took place on the 5th to 7th of October 2018 at Prague's Paralelní Polis, a hub for Cryptocurrency, Technology and Cryptoanarchy.
The term cryptoanarchy describes the growing environment of the unregulated internet, where unlimited data share and the development of the free market became possible by using anonymous tools such as decentralized currencies like bitcoin, and anti-spyware encryption tools. Paralelní Polis is one of a kind nonprofit organization that has put together art, social sciences, and modern technologies.
It was founded by members of the contemporary art group Ztohoven, and Slovak and Czech hacker­spaces. Their main goal is to promote economical, social and digital freedom. From the beginning in 2014, the Congress brought together hundreds of freedom lovers, technology enthusiasts and artists of all kinds. Check out HCPP17-Liberte!, HCPP16-Decentralized, HCPP15-Blackout and HCPP14.
And now this tradition continues with its fifth Annual Hacker's Congress (HCPP18) with the fitting theme – "NEW ORDER" where Bitcore BTX and LimxTec were there.
This year they are increasing up the whole concept! With more than 42 expected speakers from various fields like the freedom movement Cryptoanarchy, sharing economy cryptocurrencies, political art, hacking and much more.
Now we, The Bitcore BTX and LimxTec have participated  in the HCPP18.
We were expecting an excited event but this was, without a doubt, a lot better than we thought. All
our expectations were exceeded!
During these two days, a buzzing community was formed: inspiring conversations in every corner,
people discussing solutions to society's problems, networking, sharing ideas and building new ones. Even the most prominent characters in the cryptoanarchic scene and revolutionary blockchain community were there, presenting their projects and ideas on the same place. Topics and concepts like libertarianism, anarchism, freedom, privacy, and hacking were covered.
And at the top of that, the complete event was working with crypto payment as NFC. Also some General Bytes ATM and RedBull automat were there.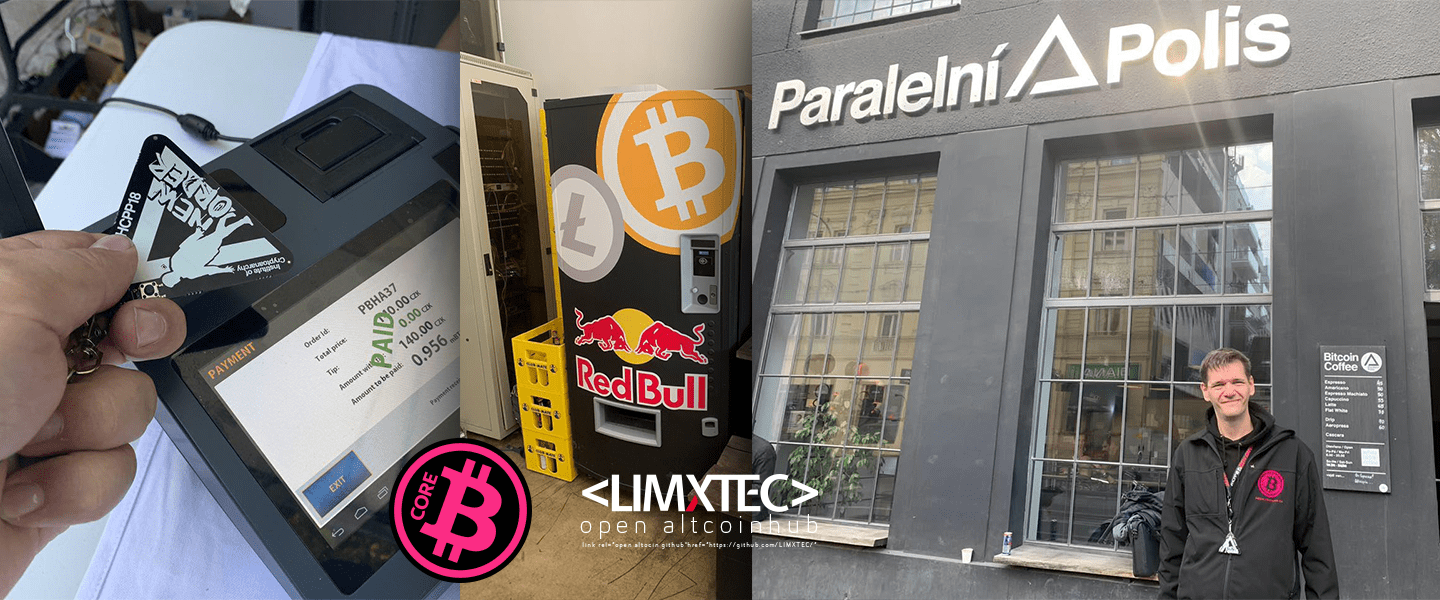 Here are some notes of the highlights from the event. There were many remarkable lectors at the event that are worth to mencioned here.
The most outstanding speaker was Berlin-based SMUGGLER, Cryptoanarchist for 20 years – who went in as the dark figure dressed in black wearing a cap, hoodie, sunglasses, handkerchief mask, and gloves to prevent fingerprint detection. "It is time to put anarchy  ack into cryptography!"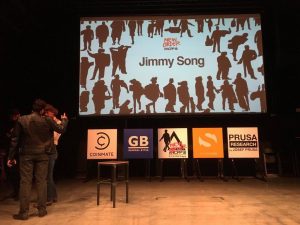 Another notorious person was JIMMY SONG, Bitcoin Educator, Developer and Entrepreneur. He talked about how Bitcoin is the path to real social justice. Like Jimmy´s  song says about Bitcore BTX: "Bitcore: The most clever Bitcoin fork" & "[Bitcore] innovates by cleaning things up".
As well as MAX KEIDUN, Co-founder and CEO of Hodl Hodl, who talked about building and maintaining a secure and safe peer to peer Bitcoin exchange that does not hold funds and does not require KYC/AML.
TODD WEAVER founder & CEO of Purism, highlighted the ethics and values we would like to see in the digital world against Big Tech's wishes.
And some other distinguished speakers were: PETER TODD, FRANK BRAUN, PAVLA HOLCOVÁ, RICHARD MYERS, and more.
The congress did not only focused on blockchain-related topics, but alternative visions of society more broadly.
This congress allows a conglomeration of ideas provided by pragmatic visionaries with solution-based thinking. Making an active effort to bring the cryptoanarchist movement into the physical as well as the intellectual world.
The whole schedule and more about these event can be found on following website: https://neworder.hcpp.cz/
Do not forget to keep your eyes open for #HCPP19 on October next year. Do not miss it!
Author: LIMXTEC
Team Bitcore BTX | [email protected]

---