About Our Team
Bitcore (BTX) is an open-source cryptocurrency. A team has formed around core developer Chris, together they're pursuing their vision of a high-tech, yet low-fee payment coin with a wide spread merchant and online-service acceptance.
Chris
Core Developer
Chris is Bitcore's main developer. He has worked on several other coins like BitSend, Bitcloud and more.
Jon
Multi Talent
Jon is the API, Electrum and infrastructure developer for Bitcore.
Steve
Brand Ambassador & Social Media
He supervises the contact to exchanges, listing sites and more.
David (Kryptowerk)
Graphic Designer
David is the artistic mind behind Bitcore. He is also working on media publications and supports the core team's workflow.
Ivo
Web Development & Project Consultant
Ivo is working on the website as well as helping Bitcore grow both legally and technically.
David (Dalijolijo)
Python and C++ Programmer
QT David is an experienced programer in the crypto space and supports the Bitcore project.
Thomas
Exchange Manager
Thomas is our email and exchange manager responsible for most of our official communication with services and exchange platforms.
Hampus
Supporter
Hhampuz is organizing signature campaigns and manages our threads on a lot of altcoin forums.
DgCarlosLeon
Supporter
Bitcore Reddit communicator and graphic supporter.
Fahim Altınordu
Supporter
Turkish and international exchange management.
Jose Martin
Spanish Community Manager

Klaas
Supporter
Telegram and altcoin forum support.
Eric
Telegram and Facebook Support
Johannes
YouTube & Support
Johannes is creating German YouTube videos and does a lot of support work, including writing pdf-guides.
Brad
Supporter
Brad is Bitcore's Facebook manager.
Ugur
Supporter
Ugur is managing Bitcore's Turkish community and helps with telegram support work.
Ibrahim Acir
Developer Team (Turkey)

Advisors
Our official list of Bitcore advisors.
Moe Sayadi
Advisor
Founder & CEO of Kaze Solutions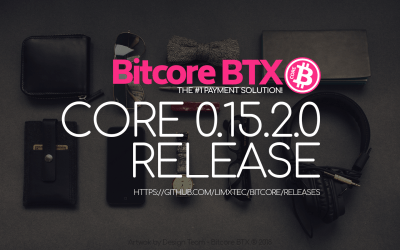 Dear Bitcore BTX community. Bitcore Core Wallet version 0.15.2.0 has now been released which includes a very important security fix for a DoS vulnerability, CVE-2018-17144!It is important to keep our wallets updated, because this will give you a better security of...

Bitcore BTX © 2018

-

All rights reserved