Bitcore BTX Community!
Bitcore  aims  to  be  the  #1  solution  for  direct  payments. The  principal  characteristics  that  are  behind
Bitcore's massive  popularity  among  users  are  its  significantly  lower  transaction  fee,  faster  transaction system, and a very transparent blockchain platform that offers all the necessary information to traders in an unadulterated manner. Given that transaction speeds and lower fees are a factor in the applicability  of crypto in real-world business usage, it then follows that Bitcore's long-term prospects are quite good, as blockchain
technology continues to gain a foothold in business.
Using Bitcore BTX as a payment method instead of the using traditional methods in your business offers the
following benefits.
– Immediate availability
There  is  no third  party-dependent  waiting  period  the  way there  is with  bank-owned  payments. Once
payment is successful, the transaction amount is in your wallet and accessible immediately due to Bitcore's
technical features such as Larger  Block  Size and Shorter  Block  Times which allow  more  transactions  and  faster  confirmations. You  can  convert  Bitcore into  your  local currency  fiat  at  the  end  of  each  transaction,  at  the  end  of  each  working  day  or  according  to  a custom set schedule.
– Lower transaction costs
Credit card payments usually end up costing you a 2 to 4 percent fee. With Bitcoin, this amount is a low flat fee, not a percentage of the transaction. And with Bitcore, this amount is a low flat fee according to Bitcoin.
– Eliminate chargeback fraud
A Bitcore transaction is immutable. Once a client has paid for a product or service, the money is in your account. Unlike credit card payments, charges cannot be reversed.
– Attract new customers
As  Bitcore  rises  in  popularity,  more  users  seek  out  participating  businesses.  This  can  mean exposure to a clientele you didn't have before.
And  where  Bitcoin  goes,  other  sturdy  altcoins  are  sure  to  follow.  In  the  near  future,  accepting cryptocurrency as payment might be standard procedure. Bitcore will be #1 solution for direct payments. Thus,  behind  the  scene we've been working hard to help users to do more things with the Bitcore BTX which includes trading and buying things, both completely peer-to-peer.
Here,  you will find updates on our activities and news from the Bitcore  BTX core team along with their plans for Q4 and how these new updates are going to change Bitcore's future.

1- Official Bitcore White Paper released on 20/07/2018
After intensive work from the whole team, we have released our official Bitcore White Paper. We believe it is on point, focusing both on the technical and ideological fundamentals of the Bitcore project (https://bitcore.cc/white-paper/).
2- Spanish version of White Paper released on 03/09/2018.
3- French version of White Paper released on 14/09/2018.
Bitcore publication team works on Turkish version of White Paper and more languages support.
UPDATES
1- Mandatory Update! Bitcore BTX Core 0.15.2.0 released on 22/09/2018
Bitcore Core Wallet version 0.15.2.0 has been released which includes a very important security fix for DoS vulnerability, CVE-2018-17144! It is important to keep wallets updated, because this will give you a better security of your BTX. We would highly recommend upgrading as soon as possible.
The release is available at: https://github.com/LIMXTEC/BitCore/releases/tag/0.15.2.0.0
2- Important Update! New Public Key Update for Bitcore on 05/08/2018
Since we use the same prefix as Bitcoin ("1", "3" and "bc1"), we decided to change the public key prefix. Bitcore BTX should use the following new prefixes:
• Wallets 1xxx -> 2xxx
• Wallets 3xxx -> sxxx
• Wallets bc1 -> btx
To convert from the old address format to our new address format you can use https://bitcore.cc/btx-converter.
More Details: https://bitcore.cc/important-update-bitcore-public-keys/
3- Bitcore BTX Core 0.15.1.0 released 21/08/2018
Bitcore Core Wallet version 0.15.1.0 has been released which includes the new format only (new public key support). However, we highly recommend using core 0.15.2.0 due to important security fix.
The release is available at: https://github.com/LIMXTEC/BitCore/releases/tag/0.15.1.0
4- New node seed
The node seed server is server to transfer available fullnode server. That is the first connection from the wallet. The node seed dumps his addresses to the client.
5- New Testnet
Testnet is the new platform for testing.

6- Bitcore Livenet released
Livenet is optical blockchain visualization where you can see the real time Bitcore Blockchain with 3D animation. Livenet displays any block and any TXID in different sizes. The idea is to visually put the Bitcore blockchain for educational purpose. Let's look at a few points of these in some details.
Website: https://bitcore.cc/livenet/
7- DropCoin released
Send payments is equal to sending a direct message — A DropCoin platform allows users to send Bitcore for any way they can share it on any service (Email, Facebook, Dropbox, Twitter, WhatsApp, and Telegram etc.) or any chat, even without having any technical knowledge of cryptocurrency. The focus behind this is to reach no coiner or user they don't have a wallet in first.
Website: http://www.dropcoin.cc/
8- TSBW released
To share small amounts and for everyday uses of Bitcore BTX, TSBW service is created by Bitcore Team. TSBW is a very simple wallet to access your wallet with your wallet passphrase or to use it to redeem coins from a known private key without install a local wallet. No data is stored on the Server!
Website: https://bitcore.cc/tsbw/btx/
9- Paper wallet released
Anyone who plans on holding Bitcore for more than a few months should consider pulling their BTX out of the exchange wallet they're currently stored in and getting them into cold storage named Bitcore Paper Wallet, which is completely offline, and nearly 90% safe and secure. You can use the free web services (https://bitcore.cc/paper/) that generate the printable BTX paper wallet for you.
PARTNERSHIPS
1- Games4coins
Games4Coins is a platform that you can purchase Steam product keys. Buying a game on Games4Coins is really simple. Once you have selected a game, you can quickly and securely pay. Moreover, as a crypto, they accept only Bitcore.
Website: https://www.games4coins.com/
2- Kaze Blockchain Solutions partnership
We are happy to announce strong partnerships with Kaze Blockchain Solutions.
Website: https://www.kaze.solutions/
NEW EXCHANGES
Bitcore BTX has been listed on six new exchanges. These are other great steps towards huge adoption, buying, selling and using BTX for real-live purchases becomes easier every week.
1- Bitsten exchange listing
• BTX/BTC; https://bitsten.com/exchange/btx_btc
• BTX/STN; https://bitsten.com/exchange/btx_stn
2- K Trade exchange listing (BTX/TWDT, BTX/USDT, BTX/KT, BTX/BTC, BTX/ETH)
• Website: https://www.ktrade.io/
3- InstaSwap exchange listing (BTX/other currencies listed in InstaSwap)
• Website: https://instaswap.io/
4- Crex24 exchange listing (BTX/BTC)
• Website: https://crex24.com/
5- Excoincial exchange listing
• Website: https://excoincial.com/
6- Bitexlive TRY pair activated; for Turkish bitcorers, Bitexlive activated TRY option to trade.
• Website: https://bitexlive.com/exchange/TRY-BTX

ARTICLES & BLOGS & VIDEOS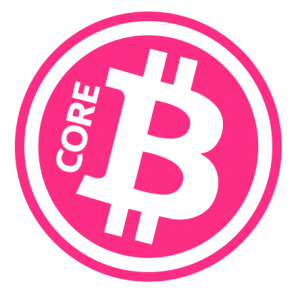 1- It is a pleasure to participate in these new articles published in Q3 period.
• Bitcore BTX – Say Hello to your Community Driven Digital Payment Solution
Read the article: https://blockpublisher.com/bitcore-btx-say-hello-to-your-community-driven-digital-payment-solution/
• BitCore: An Innovative Blockchain-based Community-Driven Payment Solution
Read the article: https://medium.com/@ontheheath/bitcore-an-innovative-blockchain-based-community-driven-payment-solution-b54531d51a12
• Bitcore a Unique Crypto Coin
Read the article: https://stuffablog.com/bitcore-unique-crypto-coin/
• Bitcore – A Currency Worth Investing
Read the article: http://soft2share.com/bitcore-ico-a-currency-worth-investing/
2- Bitcore Reddit Page
After months of work, thanks to Carlos as the designer and moderator, Official Bitcore Reddit page started broadcasting. This is the place to meet and discuss the BTX. Feel free to share all the news from BTX.
Website: https://www.reddit.com/r/bitcore_btx/
3- Bitcore on BarterDEX video
How to use Bitcore on BarterDEX (Komodo decentralized exchange). Here is a tutorial video made by an active member of the community, to see the use of BarterDex with Bitcore BTX.
Watch the video: https://www.youtube.com/watch?v=RapjBgDgBkE

1- Jaxx Liberty integration
Jaxx Liberty builds on the success of Jaxx which is one of the leading companies in the Cryptocurrency sector with more than 5 years of experience, one of the most popular blockchain and cryptocurrency wallets, used by millions. We are proud to declare this new partnership that Bitcore is listed in Jaxx Liberty.
Website: https://jaxx.io/
2- New multi wallet Zelcore
Enjoy the new ZelCore mobile multi wallet hosting Bitcore. You can now use easily your BTX in your iOS or android devices having one greater e-wallet choice.
Website: https://zelcore.io/
3- Electrum wallet released


We are proud to present to you the Electrum wallet (portable version) for Bitcore BTX. Please note that this wallet only supports the new public key format.
Download: https://github.com/LIMXTEC/electrum-bitcore/releases

The following mining pools detected for Bitcore. Happy Mining!
1- https://pickaxe.pro/ new mining pool
2- http://kob.site/ new mining pool
3- https://ourpool.net new mining pool
4- http://deeppool.co.uk/ new mining pool
DEVELOPMENT LIBRARIES
1- NBitcoin – NBitcoin is the most complete Bitcoin/altcoin C# library for the .NET platform. It implements all most relevant Bitcoin Improvement Proposals (BIPs).
Github link: https://github.com/MetacoSA/NBitcoin
2- Pycoin – Python-based Bitcoin and alt-coin utility library.
Github link: https://github.com/richardkiss/pycoin
3- Crptwav – A useful library for validation of Bitcoin/altcoins addresses. Go library for address validation
Github link: https://github.com/StrongSquirrel/crptwav
4- Awesome list – A collection of awesome Bitcore BTX resources.
‏ Github link: https://github.com/LIMXTEC/awesome-bitcore-btx
Author: LIMXTEC
Team Bitcore | [email protected]

---