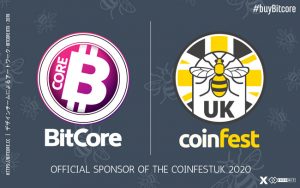 On the other hand, We are pleased to announce that we are officially sponsoring CoinFest UK (https://coinfestuk.org/CFUK20/) to be held on April 3-5, 2020 in the beautiful city of Manchester.
BitCore integrations of the quarter
The storage of cryptocurrencies usually needs wallets. There are different kinds of wallets available such as soft wallets, hardware wallets, paper wallets, and mobile app-based wallets. We try to expand our wallet ecosystem for you. Two new software wallets and a new hardware wallet now support BitCore. Hebe Wallet (Web wallet, Android and iOS: https://hebe.cc/) and FLASH (https://flashcoin.io/) now support BitCore. Also, ELLIPAL Titan hardware wallet supports BTX.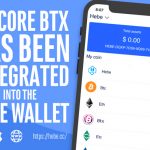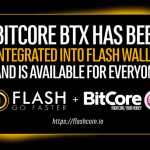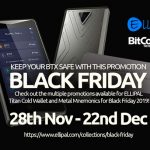 Moreover, the communication with Pungo wallet (Web wallet, Android and iOS: https://pungo.app/) was established. BitCore will be there soon. Pungo wallet is build to showcase the features that anyone can achieve with blockchain technology.
General news of the quarter
Solve the riddle and win 5000 BTX: https://gleam.io/zn70R/big-competition-btx
BitCore mini-competition rewards are distributed.
According to the "Adjustments to regulations of the hidden transaction and offline on BitZ", https://help.bitz.top/article/100001881, BitZ stoped BTX. Their partner BITKOP Exchange will list BTX soon.
Bitcore will be listed on https://qb.com for free. Thanks to our amazing community for supporting BTX to win the QB voting; https://twitter.com/Bitcore_BTX/status/1213439205008953346
HitBTC was ranked #1 in CoinMarketCap (CMC) new liquidity metric, which is indeed a nice achievement for HitBTC and also great for the BitCore community.
BitCore Africa ambassador Sharif organized and anchored an enlightenment program themed The Youth and Blockchain Opportunities (TYBO 2019) which was sponsored by BitCore team. It was an educative and entertaining event that was aimed at engaging and enlightening the youth-serving the nation about what blockchain is all about and the opportunities in it for them and most importantly the adoption of the unique cryptocurrency BITCORE.
BitCore Santa Campaign was a great one that put smiles on the faces of individuals that participated in the campaign. It lasted for a week, people living within Lagos mainland inner were 24 in number and distribution lasted for 2 days. The participants were thankful and promised to support BitCore as a project and spread the news about them. We love to see our African members share their gifts from BTX, that is why we decided to share the posts of our community.

BitCore Showcase
We love to see our community members share their experience about $BTX, that is why we decided to share the posts of our community, whether that is the payment stuff or any other use case. If you have a Twitter account, feel free to post the image/video, tag @Bitcore_BTX and write #BitCoreShowcase.
We wanted to take a moment to wish everybody a happy holiday! Merry Christmas BitCore community. We're deeply grateful for all your support from our community and our partner's communities, and we want to thank you for reading. Together we are strong, and we will strive just as we've done before to give you all the best!
We want to remind you that you can follow us on Social Media Networks:
Twitter Bitcointalk CommunityInstagram
Telegram Official Telegram News Channel
Author: LIMXTEC  Team Email: info@bitcore.cc